Why Choose Us



 QUALITY WORKMANSHIP
We have a proven record. All HVAC projects are installed with utmost professionalism using the best quality systems.



 LONGEVITY
We have been serving HVAC systems to homeowners and builders in Metro Vancouver since 1961.



 
VALUE
We are committed to installing your HVAC system on time and on budget.
Who We Are?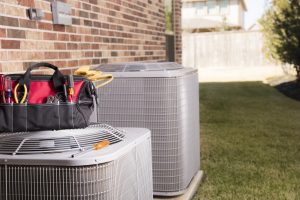 Thompson Heating was founded by Frank A Thompson and incorporated on February 3, 1961. Thompson Heating Ltd. has been serving the Lower Mainland of British Columbia for over 55 years. 
We supply and install heating, ventilation and air conditioning systems to homeowners and builders.
Thompson Heating installed an amazing new Amana furnace for us in 2011 when we purchased and renovated our home. Wayne did a great job of fitting the new furnace and ducting in and we have had a trouble-free experience ever since. He drove all the way to Hope, BC to service our needs. We highly recommend Thompson Heating.
S&G
Thompson Heating was the perfect choice for us and we highly recommend them.
M&J
Thompson Heating is a pleasure to work with. Wayne is always available to provide great customer service and pricing. Thompson Heating are always willing to work with us to provide custom designs when planning large projects. The site team are always very respectful and professional and provide quality products with efficient installation. If you are looking for peace of mind, then Thompson Heating is a great company to do business with.
Park Ridge
Excellence is measured in degrees